The T-Mobile G1 is on sale in the US for about 3 weeks now. It seems to be a quite popular phone and there already appeared some phones on ebay in the US as well as in Europe.
Yesterday I was checking out the Hong Kong mobile phone dealers on the Google / T-Mobile G1 (aka HTC Dream). While Hong Kong is usually quite quick with new products (especially mobile phones) the G1 was not available for a while. The online shopping market is not really existing here at the moment and therefor, it is always good to check out local stores. The two best places in Hong Kong for imported gadget and high end stuff (including gadgets that are never going to be released in other markets because HK is the electronics companies' playground) are:
So I checked nearly every shop I could find and some of them had the T-Mobile G1 in their showcases. I was even allowed to touch one! 😎
The G1's price range in those shops was:
Maximum: HK$4980 (~US$642)
Minimum: HK$3500 (~US$451)
As you can see there is big difference of nearly US$200 between the offers but the lower price seems to be a good deal. Here are some photos from the good priced one in the shop on Nathan Road: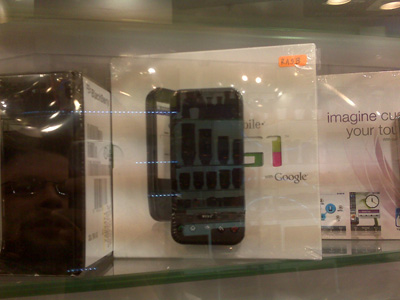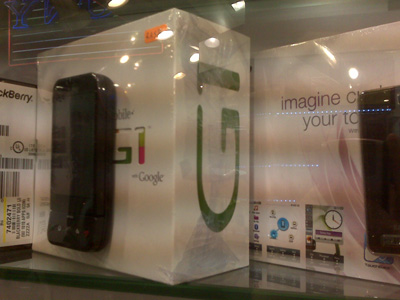 As far as I remember it is near Nathan Road no. 123 but I am not that sure. Might be in Burlington House or very nearby.
Please follow and like us: