Kogan just announced the Agora – the second official Android OS powered mobile phone in the world. We already know where to buy the Android powered T-Mobile G1. Like the G1 more and more real devices with Android running on it will definitely push the development of Android applications and services all over the world!
Highlights
2.5-inch TFT-LCD flat touch-sensitive screen.
Integrated QWERTY keyboard.
High-speed 3G network connection.
One-Touch Google Search ™.
Easy Web Browsing.
Easy-to-use email with attachment support for images, videos, music and documents.
Customisable Home Screen with instant Email, text message and IM notifications.
Instant access to mobile Internet services (Gmail ™, YouTube ™, Google Talk ™, Google Calendar ™, Google Maps ™).
Music Player.
Bluetooth® 2.0 with Enhanced Data Rate.
microSD™ expansion slot for all your storage needs.
There are two versions available:
Base version: $192 w/o WiFi, GPS
Base version: $256 w/ WiFi, GPS
That are incredible prices!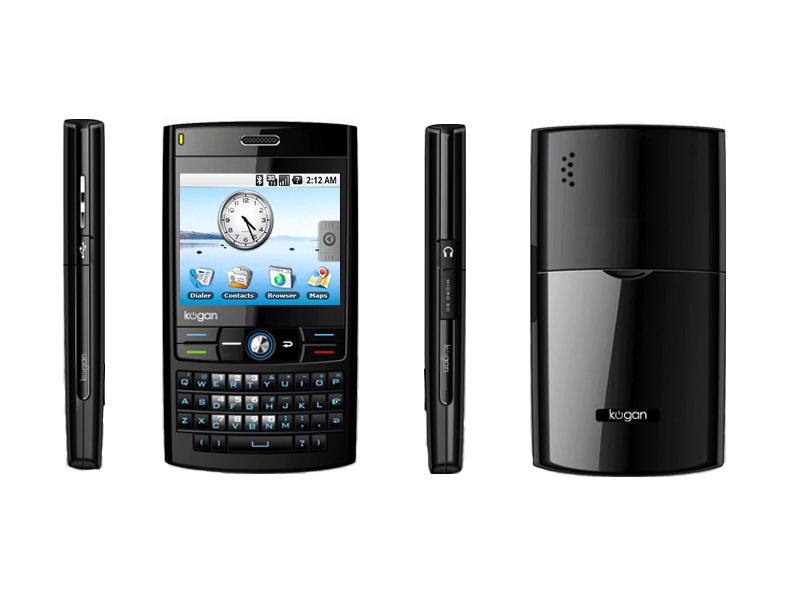 More information at Kogan.
Please follow and like us: