Motorola is one of the largest mobile phone makes in the world. With the RAZR phone Motorola had a huge success some years back, but these times are over. The mobile phone giant is struggling and needs to compete with other phone vendors like Apple, RIM, and Nokia. The Motorola platform was never really good. They used Symbian sometimes as well their own Motorola OS and Windows Mobile. Still today the variety of phones and software platforms of Motorola is quite fragmented.
With the announcement some while that Motorola will develop Android powered devices, a step in the right direction was done. The OS is free, open and provides basically all features a modern smartphone needs. It seems they are really going forward with this as I just read on golem that Motorola is due to release a new Android phone at September 10th.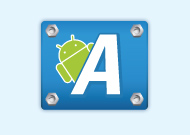 Moreover, the MOTODEV – Motorola Development Center – lists the MOTODEV Studio for Android for download. The studio is based on Eclipse and seems to be some kind of an Eclipse plugin – so it will be easy to use for most developers as everyone has Eclipse anyway, right?
Everyone who is interested, check out the MOTODEV Studio for Android here: http://developer.motorola.com/
Tags: android, BlackBerry, MOTODEV, MOTODEV Studio, motorola, nokia, RIM