A Chinese company called "Shenzhen Bluelans Communication Co., Ltd." showed a mobile phone on their HK Electronics Fair booth called "Dream G2":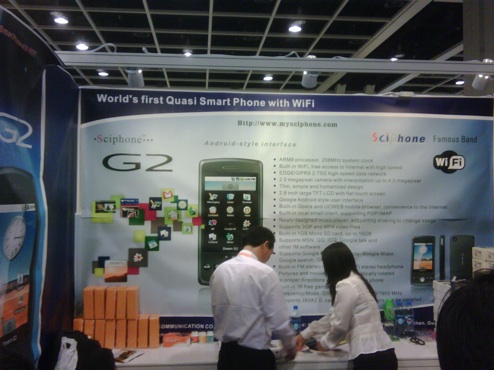 I was checking this out and the user interface actually looks like Android, it works like Android and even the programs look like Android. However, it is NOT Android. I also took a flyer and here is the data sheet: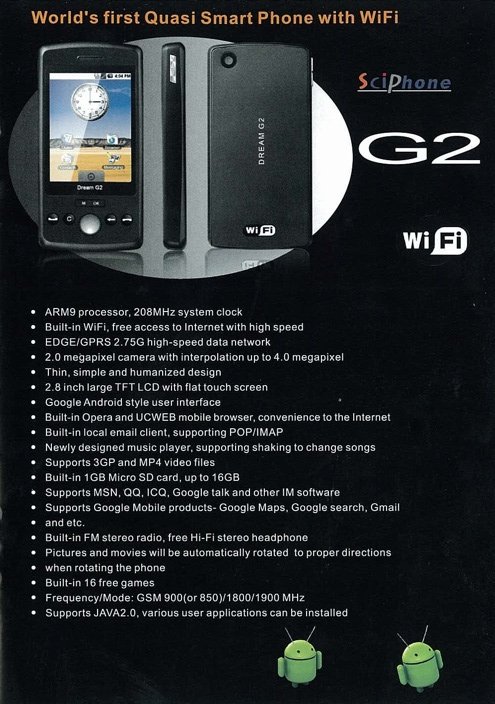 While the phone has GPRS/EDGE, WiFi a camera, email access, audio/video support, instant messangers, an FM radio as well as support Java applications; the interesting point in there is "Google Android style user interface".
Price: HK$1,000 (US$130)
Website: www.mysciphone.com
Please follow and like us: