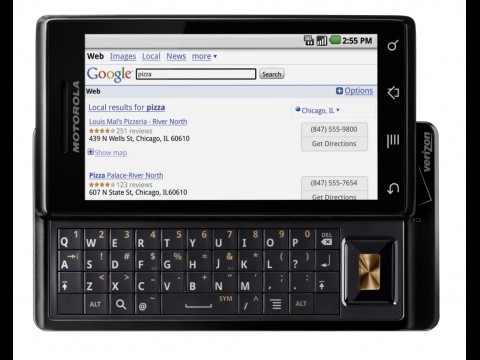 Motorola is releasing this beaty very soon! Somehow it reminds me very much of the Google G1. A bit sharper edges and stuff but that seems to be "in" right now. Therefore, most specs are the same with one highlight: the screen resolution will be 854 x 480 pixels. That sounds pretty nice to me! Moreover, Motorola put a capacitive 3.7 inch display in there which means the display definitely supports multi-touch. Micro-SD, Bluetooth, WiFi, GPS, 5 MP auto-focus camera with double-flash.
The US CDMA model will be available for $200 with a 2-year contract on Verizon. Check out the Droid does website.
By the way, I found that note on Golem.
Please follow and like us: