Though, I am not very active on this blog, I am very busy in the mobile industry. Therefore, I was in Barcelona about a month ago and attended the Mobile World Congress. A lot of stuff was going on there and it was very exciting to see the industry moving so fast!
Google itself wasn't there "directly", but they built up a massive Android playground with loads of apps developers to showcase their applications. It was very exciting to see what was going on there and how all of us developers approach our projects differently and yet with interesting similarities. Here are some photos from the stand: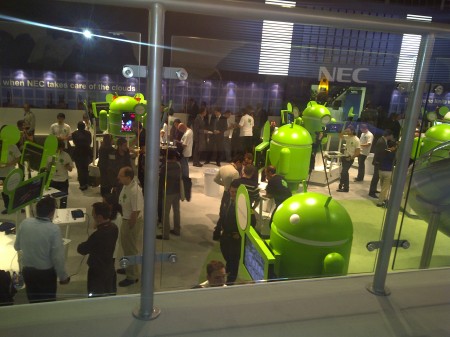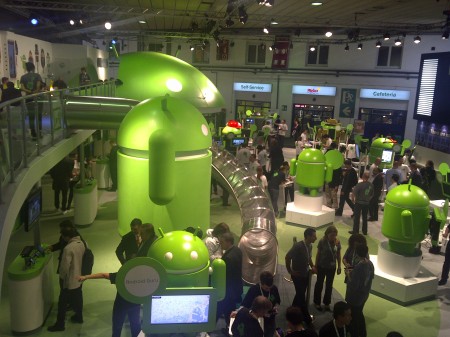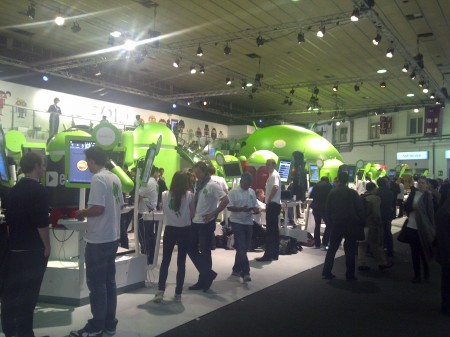 I was even sitting in the first row at Eric Schmidt's Keynote at MWC. That was exciting – especially when the Google engineer showcased the new Motorola Xoom Android tablet.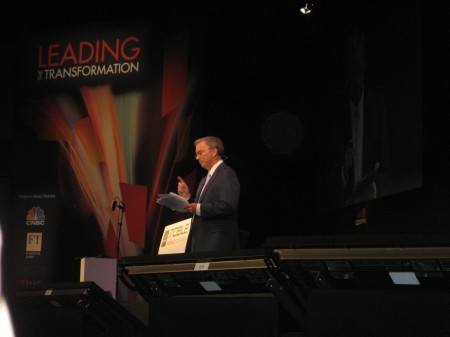 And no, I didn't get a free Xoom tablet or Nexus S smartphone like a year ago at the Android Developer Labs 🙁
Please follow and like us: